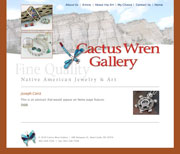 Established in 1982, Delpino Design is a proven graphic design firm. Our hallmark is the creativity, marketing experience and common sense with which we solve design problems and the efficiency and timeliness with which our work is completed. We offer our clients a full circle of marketing resources in marketing, web and print.
Our client base ranges from thriving entrepreneurial companies to Fortune 300 corporations and is made up of financial and technology consultants; marketing groups; light and heavy industrial corporations; research and development firms; foundations and non-profit organizations; real estate developers; distributors; manufacturers; retailers; and service industries.
We have successfully completed a broad spectrum of projects including logos and identity programs for products and companies, brochures, advertisements, web site design, web-based business process and e-commerce, product catalogs, annual reports, internal communications, packaging, human factors support, and environmental graphics.